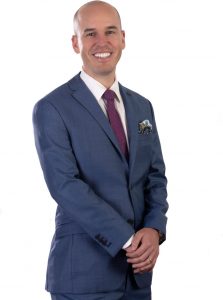 Do you have a serious personal injury claim? Were you injured in a Car Accident, Slip and Fall, or Bar Assault?
Want personal attention and dedication from your lawyer? Contact Evan, your San Diego Personal Injury Attorney based in La Jolla. He's highly rated by former clients. Read more at Reviews.
Evan handles all types of car accidents. He has extensive experience with car accident cases and has represented clients injured in car accidents with police, commercial truck drivers, and uninsured drivers. Evan knows how to take care of your case.
Read Evan's blog on Personal Injury Settlement Calculator for information about damages. And yes, you can sue the police for a car accident. Read Can I Sue the Police for Hitting My Car During a Police Chase? Here are more helpful blogs about car accidents:
Evan also represents clients who've been injured in slip and falls. Slip and falls accidents are a type of Premises Liability. Businesses are liable for failing to use reasonable care to avoid injury to a person at their store. But they generally deny slip and fall claims and defend them aggressively. You need an aggressive, and smart, lawyer.
Evan has litigated slip and falls involving grocery stores, parking lots, and public sidewalks (which involve Government Liability). Each case is different, but Evan knows how to take care of your case.
Some of these cases have received media attention. See our YouTube page for more info. 
Read on for more info:
Bar Assaults are also another type of Premises Liability. Evan has sued bars throughout San Diego County on behalf of clients who have been attacked. His cases have been covered by local San Diego news. See our YouTube page for some of those interviews. 
Speak with Evan to determine if you have a claim against the bouncer, bar, or both. And read A Bouncer Punches You In The Face. Who Do You Sue? too. Here's another helpful blog: IIED. 
Additional Practice Areas
About Evan W. Walker
Evan worked for and defended insurance companies during the first 7 years of his practice. Since 2015, he has represented people with serious personal injury claims and significant property damage claims. Here's more info about Evan: About Me.
Here are some of Evan's blogs related to personal injury: