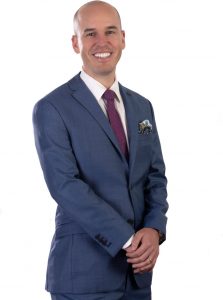 Don't call it an accident! Slips and falls can cause serious, life-changing injuries. 
Slip and falls can happen anywhere. They often happen at grocery stores, retail stores, and commercial areas open to the public. Floors can be dangerous when there is any type of liquid on the floor. Sometimes floor are dangerous because someone left debris or an item on the floor. And sometimes a floor is dangerous because the floor itself is slippery or is not slip-resistant. A San Diego Slip and Fall Attorney can help you understand whether there is a claim. 
Here's a helpful blog: Are Slip and Fall Cases Hard to Win?
Some slip and fall may be recorded. Most slip and fall at grocery stores are recorded. It is important to contact a San Diego Slip and Fall Lawyer as soon as possible so a copy of the video can be obtained. Grocery stores often erase this important evidence.  
Because slip and fall accidents are based in negligence, it's important to know the law of negligence in California. Read Evan's blog for more info: What is the law on negligence in California?
What Is A Slip And Fall?
A slip and fall is a type of premises liability. Premises liability is a cause of action (i.e., a reason you can sue someone). Premises liability lawsuits are generally brought against the owner of the property. Sometimes, however, the lawsuits are brought against the person or business that controls the property. In California, slip and fall liability depends on who controlled the property. It's important to speak to a San Diego Slip and Fall Attorney so you can identify the potential defendants.
What Are The Most Common Causes Of Slip And Falls?
Here are some of the most common causes of slip and falls:.
Water;
Oil;
Food;
Ice;
Uneven surface;
Cracked sidewalks; and
Carpets and rugs.
Slip And Fall Statistics
According to National Floor Safety Institute:
Fall fatalities are nearly equally divided between men and women. However, more women will experience a slip-and-fall accident. According to the Bureau of Labor Statistics, falls accounted for 5% of the job-related fatalities for women compared to 11% for men.
Falls account for over 8 million hospital emergency room visits, representing the leading cause of visits (21.3%). Slips and falls account for over 1 million visits, or 12% of total falls.
Fractures are the most serious consequences of falls and occur in 5% of all people who fall.
Slips and falls do not constitute a primary cause of fatal occupational injuries, but represent the primary cause of lost days from work.
Slips and falls are the leading cause of workers' compensation claims and are the leading cause of occupational injury for people aged 55 years and older. 
According to the Consumer Product Safety Commission (CPSC), floors and flooring materials contribute directly to more than 2 million fall injuries each year
Of all fractures from falls, hip fractures are the most serious and lead to the greatest health problems and number of deaths.
According to the CDC In 2005, more than 15,000 people over the age of 65 died as a result of a fall. Up from 7,700 a decade earlier. The CDC also reports that approximately 1.8 million people over the age of 65 were treated in an emergency room as a result of a fall.
Incidence of falls goes up with each decade of life.
Of all deaths associated with falls, 60% involve people aged 75 years or older.
Falls account for 87% of all fractures among people over the age of 65 and are the second leading cause of spinal cord injuries and brain injury symptoms.
22% of slip/fall incidents resulted in more than 31 days away from work (US Bureau of Labor Statistics (2002).
Compensation & medical costs associated with employee slip/fall accidents is approximately $70 billion annually (National Safety Council Injury Facts 2003 edition).
Occupational fatalities due to falls are approximately 600 per year down from 1200 during since the 1970s.
Total injuries due to falls estimated at $13-14 million per year in U.S. Falls are the number one cause of accidental injury, resulting in 20.8 percent of all emergency room visits in 1995. (Motor vehicle accidents accounted for 11.9 percent of ER visits.)
Disabling (temporary and permanent) occupational injuries due to falls are approximately $250,000-$300,000 per year.
Falls occur in virtually all manufacturing and service sectors. Fatal falls however are in construction, mining and certain maintenance activities.
According to Workers Compensation statistics from ITT-Hartford Insurance Company, falls account for 16% of all claims and 26% of all costs. This compares to 33% of costs associated with sprains and strains.
According to the American Trucking Association, slips and falls are the leading cause of compensable injury in the trucking industry.
Falls from elevation (approximately 40% of compensable fall cases, approximately 10% of occupational fatalities).
Falls on the same level (approximately 60% of compensable fall cases). (W. Monroe Keyserling, Ph.D. 2000)
What Damages Are Recoverable For Slip And Falls?
You are entitled to money damages that compensate you for being hurt. This includes past and future medical expenses, lost wages and earning capacity, and money for pain and suffering. See CACI 3900 series for more information on they types of damages you can recover. 
Here's some more info: Personal Injury Damages Calculator. 
What Are The Elements Of A Premises Liability Cause Of Action?
The elements of a premises liability cause of action are 1) the defendant owned, leased, or controlled the property; 2) the defendant was negligent in the use or maintenance of the property; 3) that the plaintiff was harmed; and 4) that the defendant's negligence was a substantial factor in causing the plaintiff's harm. 
That's a lot of legal mumbo-jumbo, so it's best to talk to San Diego Slip and Fall Lawyer who can explain better. Basically, if a landowner negligently uses his property and you're injured because of that use, you may have a case. You should know that a property owner has a duty to exercise ordinary care in order to avoid exposing people to unreasonable risks of harm. The failure to do that is negligence. 
What Is Reasonable Care In The Context Of A Premises Liability Cause Of Action?
Good question!
Courts weight different factors when deciding whether a defendant has used reasonable care. Factors include:
Property location; 
Likelihood that someone would come to the property like plaintiff did; 
The likelihood of harm; 
The probable seriousness of that harm; 
Whether defendant knew, or should have known, of the condition that caused the risk of harm; 
The difficulty of protecting against the risk of harm; and 
The extent of the defendant's control. 
What Does "Control" Mean In The Context Of A Premises Liability Cause Of Action?
"Control" means uses property like you owned it. It's that simple. 
How Do You Prove Negligence In A Premises Liability Cause Of Action?
It's complicated, but basically you need to show 3 things: 1) a condition on the property created an unreasonable risk of harm; 2) defendant knew, or should have known, about that condition; and 3) defendant failed to repair the condition, protect against harm from the condition, or give adequate warning of the condition. You see there are 3 separate conditions to step 3. But also know that if the condition on the property is so obvious that a person could reasonably be expected to observe it, then the defendant does not have to warn others about the dangerous condition. That can be important, so it's best to speak to a San Diego Slip and Fall Lawyer. 
Business Owner's Liability For Criminal Acts Of Others 
This is a complicated and nuanced area of the law. Better speak to a San Diego Slip and Fall Lawyer. Evan has experience with this area of the law and has represented clients who have been hurt by the criminal acts of others. 
Here are a few things to know. It's possible that a business owner is liable for the criminal acts of others if there was prior notice or a special relationship between the owner and the plaintiff. And arguably, there are 3 separate duties that an owner has: 1) a duty to prevent or guard against crime; 2) a duty to warn; and 3) a duty to respond to imminent or actual crime. 
It's complicated. Feel free to schedule a free consultation with Evan to dismiss it more. 
What Duties Does A Landlord Have In San Diego?
In the context of premises liability, a landlord in San Diego must conduct reasonable periodic inspections. He or she must also conduct a reasonable inspection of the property looking for unsafe conditions and must take reasonable precautions to prevent injuries before renting the property. Even after renting the property, a landlord must take reasonable precautions to prevent injury due to any unsafe condition in an area under the landlord's control. 
If you have suffered personal injuries in a slip and fall accident, contact Evan, a San Diego Slip and Fall Lawyer. His office is in La Jolla, and he represents personal injury clients in La Jolla, Bird Rock, Pacific Beach, Mission Beach, Ocean Beach, Point Loma, UTC, and all throughout San Diego County. Evan brings the responsible parties to account so his clients receive full and fair compensation.
Injured in a slip and fall accident? Evan is an experienced San Diego Slip and Fall Lawyer.
Call (858) 324-6606 for your free consultation.