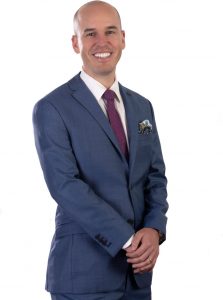 Do you have a significant property damage claim? Was your property damaged because of Water, Flood, or Fire? Did a water main break flood your home? You may have an Inverse Condemnation case. Did your insurance company wrongly deny your property damage or Business Interruption claim? You may have a Bad Faith claim.
Want personal attention and dedication from your lawyer? Want a lawyer experienced with property damage claims and who used to work for insurance companies defending property damage claims? Contact Evan, your San Diego Property Damage Attorney based in La Jolla. He's highly rated by former clients. Read more at Reviews.
Here are some of Evan's blog posts related to property damage:
A lot of Evan's property damage claims have made the news. See our YouTube page for some of those interviews.
Your property is subject to natural disasters. Insurance companies should pay you for damage caused by a natural disaster, but sometimes they don't. Sometimes it's easier for them to be a bully.
Without an attorney, the insurance company tells you what's what. Don't let them.
As a former Hurricane Katrina litigator, Evan has experience in dealing with insurance companies and property damage claims. Most property damage claims are coverage disputes.
Evan has handled property damage disputes involving homeowners, renters, and businesses. In one commercial property dispute, Evan was able to secure a favorable decision from the Louisiana Supreme Court. His property damage experience allows him to make a coverage argument that is both forceful and convincing.
Understand your rights to compensation. Read our post California Property Damage Law: Personal Property and Loss of Use.
Also, see this post: What is replacement cost coverage?
Insurance companies wrongly deny claims.
Let Evan, a San Diego Property Damage Attorney, represent your interests to the insurance company and determine whether the denial was right or wrong. Don't take the insurance company's denial as final. Our article What to do if your homeowner's insurance claim is denied explains what to do when your insurance company denies your homeowner's insurance claim.
Additional Practice Areas
Contact Me for a free consultation.
About Evan W. Walker
Evan worked for and defended insurance companies during the first 7 years of his practice. Since 2015, he has represented people with serious personal injury claims and significant property damage claims. Here's more info about Evan: About Me.
Evan worked for and defended insurance companies during the first 7 years of his practice. During that time, he defended insurance companies against Hurricane Katrine claims.
Evan handles all types of property damage claims including Water Damage and Fire Damage. Evan also handles Inverse Condemnation claims and Business Interruption claims. Representation is done mostly on contingency.
Evan's first years of law practice were spent handling Hurricane Katrina claims throughout New Orleans. He learned the tricks insurance companies use to deny your claim. Evan represents homeowners and business owners who have property damage claims.