You need to distinguish between water damage and flood damage. Most policies cover the former but not the latter. And you need to determine the extent of flood damage and its lingering effects on your property and health. You also need to determine who is responsible for the flood damage.
You should contact a San Diego Flood Damage Lawyer experienced with these claims. Read Evan's blog about "El Niño Cometh: Understanding your Homeowners Policy." Read too about appraisals, replacement cost coverage, and anti-concurrent causation clauses.
There's a lot of info you should know. Evan can help.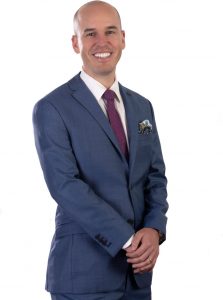 Evan has talked to San Diego news stations about flood damage claims. He's also taught other lawyers about them. See his YouTube page and About Me for more info.
Evan is a lawyer experienced with flood damage claims and who used to work for insurance companies defending Hurricane Katrina claims.
Call Evan, a San Diego Flood Damage Lawyer who has experience with flood damage claims. He's highly rated by former clients. Read more at Reviews.
Free Consultation
Evan worked for and defended insurance companies during the first 7 years of his practice. During that time, he defended insurance companies against Hurricane Katrine claims. He knows flood damage claims from both defense and plaintiff perspectives.
While living in New Orleans, Evan worked for insurance companies defending water and flood claims caused by Hurricane Katrina. He read through dozens of insurance policies to determine ways to deny claims. That's what insurance companies require. Now Evan's fighting back.
Was your home or business damaged by flood? Call Evan, a San Diego Flood Attorney, who has experience in handling flood claims.
Evan's first years of law practice were spent defending Hurricane Katrina claims in New Orleans. He understands the tricks insurance companies use to deny your claim.
Evan is determined to find his clients full and fair compensation.
Call (858) 324-6606 for your free consultation.